The IBPS 2.0 is a PC controlled simulator to replace real IBP sensors. Originally designed for IEC 60601-2-34 testing, it can also be used by manufacturers to play their own test signals or database recordings.
In IEC 60601-2-34, the use of a simulator is allowed clauses related to SYS/DIA determination and alarm response time. It can be justified to replace the frequency response and accuracy tests (Details of the justification can be found in the guidance on IEC 60601-2-34).
The simulator is designed for 5µV/V/mmHg. A lower cost version without passive simulation available. Special versions with 40µV/V/mmHg available on request.
Basic specifications:
Simulation: 5µV/V/mmHg (40µV/V/mmHg available on request)
Range -1.5 to +8.5mV (approximately -60 to 360mmHg)
Resolution 2.5µV (12 bit precision DAC)
Accuracy ±5µV or ±0.1%
Measure sensor supply voltage up to 8.1Vdc ±0.002V
Additional material including the Operation Manual and software can be found in the download page. The software can be downloaded for free and features reviewed.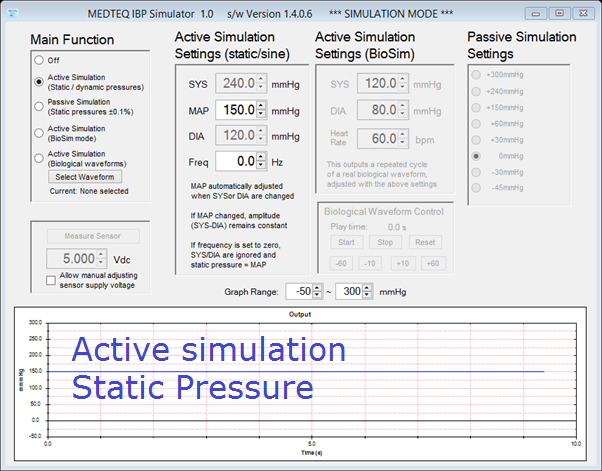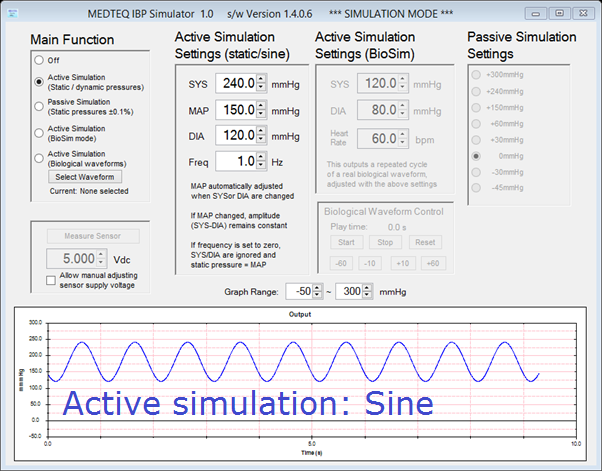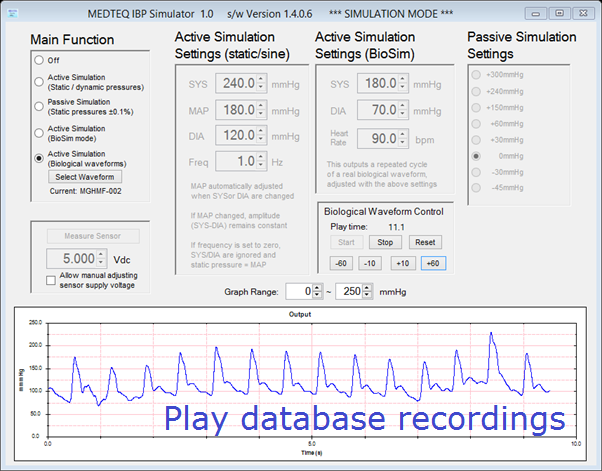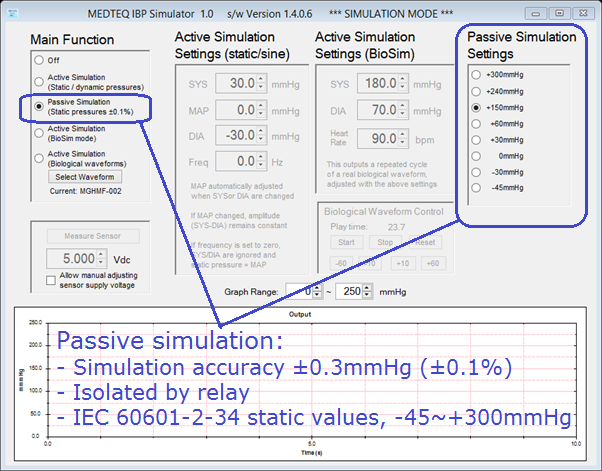 Note: As of July 2017, the design has been updated to IBPS 2.0. Changes are internal improvements only and the user functionality remains the same. The new software version 2.0.0.x are designed to be backwards compatible with IBPS 1.0 hardware units. The operation manual has been reviewed, corrected and updated.